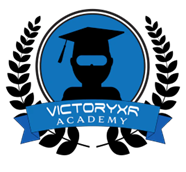 Classroom Learning in Virtual Reality, but Available to Individual
Learners- This is Synchronous Software where students can learn in a shared environment
and lessons are led by your classroom instructors.
● Live classes offered every week with the world's best teachers
● Live classes cover science, math, art history, and more
● Subscribers have access to live classes (or recorded version if the time of the live
class is not convenient)
● Over 200 pre-recorded learning experiences covering science and history
● Includes fully-interactive experiences, 360-degree field trips, and immersive VR videos
● State of the art chemistry lab
● Human Cadaver Lab-additional cost to add on (includes bone, muscle, and organ
labs)
● Customizable learning environments
● Group learning, allows students and teachers to interact in an environment simultaneously (e.g., discussions, questions/answers, collaboration, etc.)
● Includes six dissection units developed with Carolina Biological, the world's leader in
specimen dissection
● Works with 6DOF headsets live Oculus Quest, Vive, Pico Neo & III and Windows –
does not work with Oculus Go, phone-based VR or 3DOF headsets
● Works on a standard computer or a more recent phone
● Over 7000 3D IFX Objects
● New Classroom Spaces (48 prebuilt classroom spaces)
---
VXR Direct and Academy can both be used on a PC or Chromebook, but a headset is recommended.
Need a headset? Make it a bundle…
---
Do you have a question or need support from someone on our team?