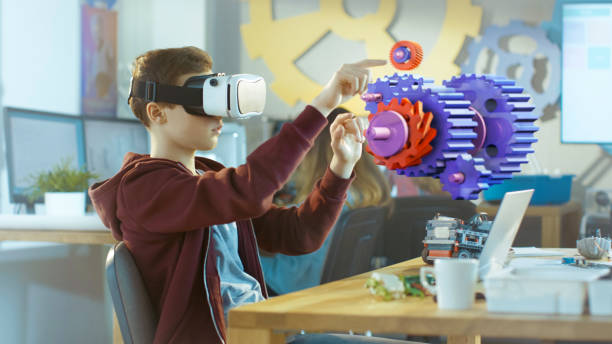 Virtual Reality Education can be integral in creating opportunities, equity, access, and engagement. VR takes everything kids love about video games and turns it into a tool for encouraging memorization, exploration, curiosity satisfaction, and personal growth. The gamification of education gives students the chance to interact, experience, and immerse with their subject material while training with some of the best teachers in the world.
The best immersive education bundle on the market. This bundle gives your students a subscription to all of VictoryXR's content library. Travel through time with the dinosaurs, perform science experiments, experience important moments in history, experience job shadows of different trades, conduct dissections in VR, explore the world on 360 VR field trips, and more!
---
VXRLabs
Where Online Learning Meets Hands-on Learning. A fully immersive, gamified set of learning experiences that exhibit the best use cases of VR in an educational setting.
Available for use both synchronously and asynchronously.
Full functionality and no limit on interactivity within the VR space.
Meant to replicate real-world activities with perfect accuracy.
Designed to supplement or replace learning experiences that are too dangerous, expensive, or otherwise ineffective to achieve in a brick and mortar setting.
Currently only available for Meta Quest 2 and Pro – More headset compatibility coming soon.
---
VXR.Direct
The "Netflix" of VR Education. Includes science lessons, dissections, and 360 VR Field Trips. 
Fun and engaging lessons are led by Wendy Martin, teacher of the year finalist in the United States.
6 Dissection Units: Frog, Pig, Feline, Dogfish, Squid and Starfish. Partnered with Carolina Biological.
Please take note that this software requires Windows OS in order to install and run.
---
VXRWeb
The Library of Gamified Learning. Includes grade-boosting Lessons for science, history, math, and 120+ fun field trips to locations worldwide. Designed by gamers & teachers.
Included Experiences:
Living in the Land of the Dinosaurs
Periodic Table of Elements
Six Realistic Dissections (created in partnership with Carolina Biological)
The Solar System
Famous Paintings from Art History
Over 20 Field Trips
Included Dissections
Frog
Cat
Dogfish
Pig
Mammalian Organs
Squid
Subscription Options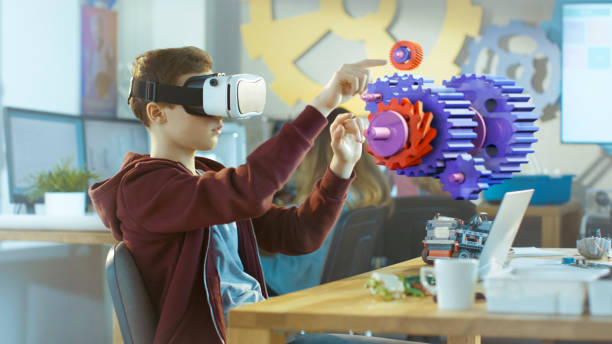 Do you have a question or need support from someone on our team?